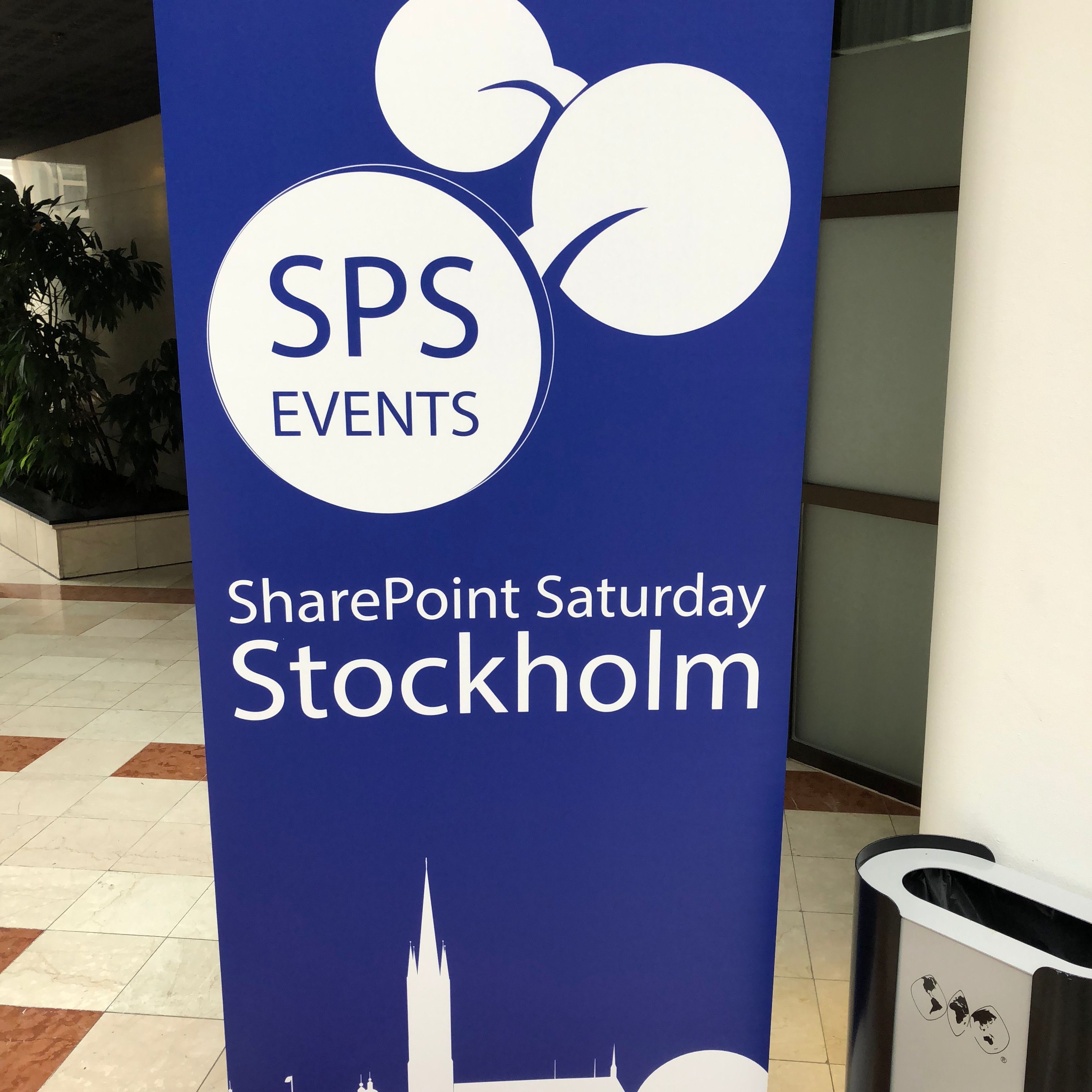 First half of this episode it's Lise and Christina talking about news from the Office365 world. The other half is interviews with some of the speakers at the SharePoint Saturday conference that took part at World Trade Center in Stockholm. A fantastic venue and we felt so inspired and happy to meet all the great people there. Visit http://www.spssthlm.org/ for more information. You will find the minutes into the show where each interview starts if you wish to ff :) Thank you for listening! Cheers from Lise and Christina
Interview 1 Sofia Edholm 23:25 We meet one of the keynote speakers Sofia Edholm from Microsoft. She talks about her role and also shows us the brand new Surface Go!
Interview 2 Wictor Wilén 30:25 We meet Wictor Wilén from Avanade and talk about his brilliant session "Building apps for Microsoft Teams like a boss"! He talks about bots, Teams App Studio, news in Teams and more!
Interview 3 Göran Husman 43:40 We meet Göran Husman, our favorite tutor! His session was about better collaboration with Office365 and we loved his presentation! He talks about his current role and how he helps the customer to adapt the new collaboration tools. More about Göran here
Interview 4 Sandy Ussia 55:10 Our favorite guest Sandy Ussia is back in the show! Her session was PowerApps Jump Stsrt, where she demoed how t get started building appps. and the presentation was built with on Powerapps and you could download it afterwards. She talks about a new user forums, link is https://www.powerappsug.com/
Interview 5 Christian Ståhl/Gentrit Sahiti 1:04:20 We meet Christian Ståhl and one of his students, Gentrit Sahiti, who just graduated and they talk about the EC Education programme and what happens afterwards. Christian has been a teacher there since the start in 2012 and Christina has also attended that training! After this interview, at the raffle from the sponsors, Gentrit won Rencore's price which is a ticket to Collaboration Summit in Germany next year!! A great prize and we were so happy for Gentrit, congratulations and good luck in the future!!
Interiew 6 Jens Weil 1:13:10 Last interview for the day is with Jens Weil who is the organizer of SharePoint Saturday in Stockholm. Hear about his work with the preparations of this conference and how it went today. We want to thank Jens for an excellent conference and look forward to the next!